What Our Patients Say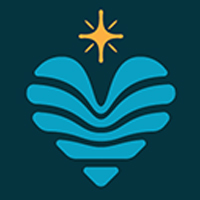 We value our patients' experiences at Revive Chiropractic. Please read our patient testimonials below to see what other people have achieved through their tailored treatment plans with us.
Share your stories too! If you would like to become a patient, or learn more about us, please contact us today to schedule an appointment.

Finally Provided Me Relief
Dr. Courtney is AMAZING – he is so professional and knowledgeable about the body and how it works. He gives you a very detailed assessment and offers several options for treatment. I have been suffering from chronic neck pain for over 5 years and he is the only Dr that, I feel, has truly taken the time to figure out what is really going on and finally provide me with relief and a comprehensive treatment plan to help me heal for good!
– Melissa W.
Gifted Hands & Compassionate Heart
My 10-year-old daughter and I had the wonderful fortune to be under Dr. Courtney Tate's excellent care over the last two years. We'd initially sought care because of my daughter's scoliosis diagnosis, with the goal of correcting her spinal curvature. After several months of watching the healing effects of chiropractic support on her body and nervous system, I jumped on board for an assessment and also started receiving care. I've never looked back.
The minute we walked into the clinic for the first time, Dr. Courtney greeted us with a kind smile, introduced himself, and instantly made us feel welcome. As the months went by, he provided the kind of care that was simultaneously gentle and extremely effective. He always asked how we were doing and was great at talking to my kid in a way that made her feel heard and like what she had to say mattered. He always took the time to explain why he was doing the adjustments he was doing and which orthopedic issues those adjustments were targeting. When my daughter and I had questions, he answered them with just the right amount of detail to help us understand both the general science of chiropractic medicine and his particular methodology.
Dr. Courtney is courteous, professional, precise, intuitive, and kind without fail. He is an excellent practitioner with gifted hands and a compassionate heart. Anybody would be as lucky as gold to have him on their treatment team.
– Zoe L.
Wonderful & Attentive
I saw Dr. Courtney throughout my entire pregnancy and he was wonderful, attentive and easy to work with. I credit having a comfortable pregnancy and easy delivery on the weekly adjustments I received from Dr. Courtney!
– Jessica F.
Back On Track
Dr. Courtney is one of the best chiropractors I've ever been to. He listens and is very thorough. I would highly recommend him. I was having back problems and seeing him once a week really helped with my pain and got me back on track to healing.
– Ashley D
Thorough & Thoughtful
I have been adjusted by Courtney for over a year and I can honestly say he is thorough, thoughtful in his approach, and just a great guy all around. I have a pretty serious spinal injury that will not heal and Courtney keeps my back very happy. He would explain things to me and recommendations on other things I can do outside of chiropractic that could help me. He keeps me pain free. I highly recommend checking him out for yourself.
– Laura S.


Revive Chiropractic Reviews | (303) 993-3414