Sports Chiropractic In Denver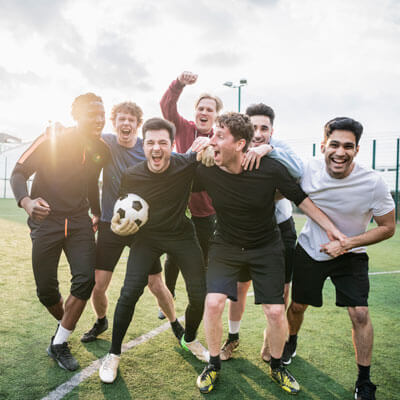 Whether you ski, snowboard, mountain bike, or hike 14ers, we love to see our patients staying active and enjoying the beauty of Colorado. Unfortunately, however, even the most careful athlete experiences an injury now and then.
At
Revive Chiropractic
, we help people heal from all kinds of sports injuries faster and more effectively. By bringing the body back into proper position, we help you move from pain back to energy and excitement, ready to get back to what you love most.
Pushing Past the Limitations of Pain
Injuries and accidents cause more than just pain. As your body struggles to bounce back from trauma, you may not be able to handle your regular activities anymore. Stress on the nervous system leaves many patients stuck at home in pain or unable to enjoy the weekend activities they love. This can diminish their quality of life and even eat away at hope. We care for a wide range of conditions caused by sports injuries, including
Ankle pain
Headaches
Hip issues
Knee problems
Low back discomfort
Migraines
Tracking Down the Source of Discomfort
Dr. Courtney always starts with a thorough history, assessment, and examination to find the source of the problem and design a personalized plan of care for you. This first appointment usually takes 45 minutes.
He'll then use gentle, skilled adjustments to correct structural imbalances and remove tension from the nervous system. The more we correct the body's positioning, the better you can heal and function. We'll work with you on your health goals so you can jump back into full range of motion and take on new athletic challenges.
Get Back in the Game Today
Crashes, falls, sprains, and strains shouldn't affect your long-term performance. Book your first visit now so you can push through healing and get back in action soon.
CONTACT US

Sports Chiropractic Denver, Edgewater, Lakewood, Wheatridge CO | (303) 993-3414