Auto Accident Chiropractic In Denver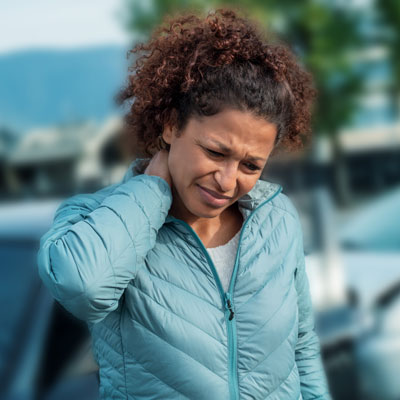 Every car accident is a physical trauma, even if you feel fine afterwards. At Revive Chiropractic, Dr. Courtney gives focused and personalized care to make sure you bounce back 100%, without any lingering challenges. We'll do a thorough assessment to make sure everything is in the proper place so you feel your best, both now and long term.
The Myth of Low Impact Collisions
It doesn't take much force to cause health challenges. Research shows that it only takes an impact at eight to 10 miles per hour for stress to imprint on the nervous system. It's common to shrug off a mild fender bender as no big deal. Coming in for a checkup isn't an overreaction.
NEW PRACTICE MEMBERS

An accident at any speed puts stress on the nervous system, which can cause all kinds of physical problems. Patients who have been in both high-speed and low-speed wrecks commonly experience the following:
Anxiety
Headaches
Low back pain
Mid back pain
Migraines
Muscle tension
Musculoskeletal issues
Sleep issues
Whiplash
Responding to the Cause of Pain
After an impact, you may experience improper biomechanics of the spine. Ending up stuck on medication only masks the symptoms, without resolving what's causing pain. It's essential to assess the structure of the spine and remove any strain on the nervous system. As we help calm things down neurologically, we see incredible improvements in how the body as a whole is functioning.
A Detail-Oriented Approach
At your initial appointment, we'll talk with you about your history, the impact you experienced, and any symptoms and limitations you're facing now. This first visit usually takes 45 minutes.
Recovery time varies for every patient, depending on the severity of injuries. Healing is often a three to six month process.
We may also refer you to an acupuncturist or massage therapy practitioner if we think that would be best for your particular case.
Make a Plan for Healing Today
Don't wait until health problems become chronic and harder to address. Prioritize your recovery by scheduling an appointment today.
CONTACT US

Auto Accident Chiropractic Denver, Edgewater, Lakewood, Wheatridge CO | (303) 993-3414