About Revive Chiropractic
Restore the Life Within You
Most people only associate chiropractic with neck and back pain-but we're here to let you know that it is SO much more than that! Chiropractic care focuses on the nervous system, which controls and coordinates all of the major functions and systems within the body. When your nervous system experiences stress, it can lead to a myriad of dysfunctions within the body, depending on the systems affected.
MEET THE DOCTOR

Some of the issues we see (and improve) include:
Headaches/Migraines
Digestive Problems
Heart-related Issues
Breathing Problems
Immune Deficiencies
Hormonal Imbalances
Reproductive System Challenges
Anxiety
Sleeping Problems
Revive Chiropractic specializes in helping
our practice members
reverse these stressful patterns in their nervous systems to allow the body to begin the self-healing process. We focus on reconnecting people – reestablishing the flow between the brain and body to improve function. In turn, many of the above mentioned issues diminish, resulting in an enhanced quality of life.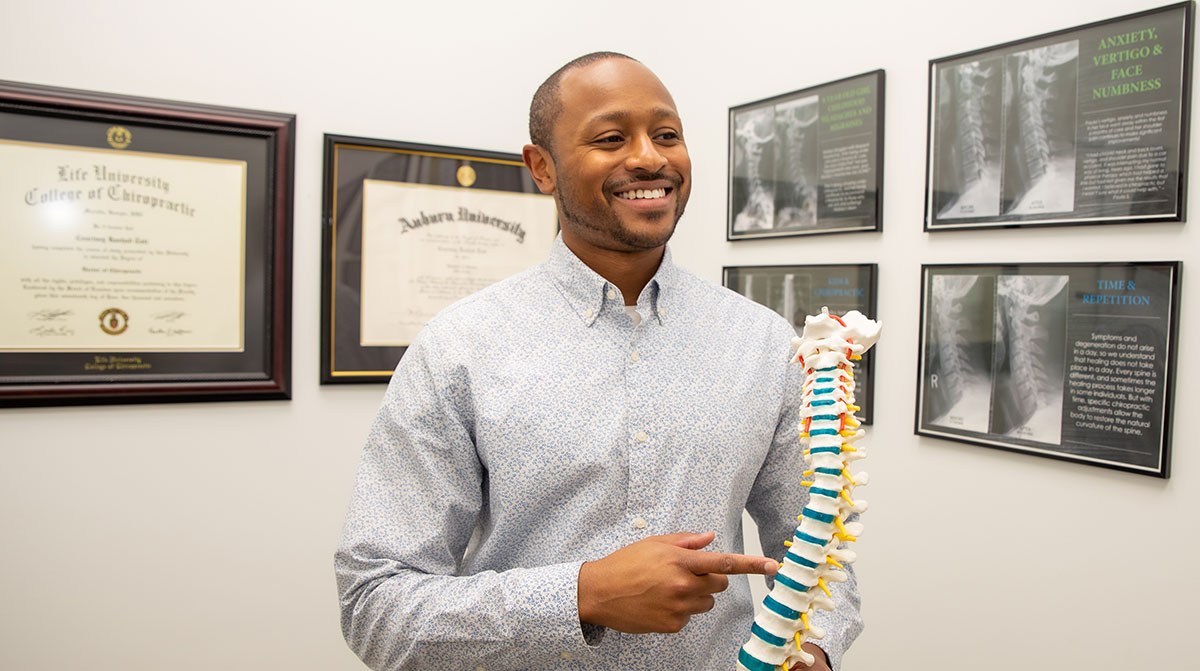 Not a "Quick Fix" Office
It is easy to pop in for a quick adjustment and experience some temporary relief, as you will find in most other chiropractic offices. What differentiates Revive Chiropractic is that our goal is not to fix your issue, but to improve your life.
We prefer to take a long-term, wellness-focused approach. We have found that it takes time to retrain the structures in your body back into their proper places and hold their alignments. However the efforts are well-worth it! You will be revitalized and thriving for more than mere hours or days, but for years! You deserve to live your best life!
Restoring Health and Happiness
We are so proud of our new office! We offer a warm, friendly, family-centered environment with a clean, modern look. We have a digital x-ray machine on site and offer same day appointments, when available. We are conveniently located right across the street from Sloan's Lake. Find us in the Edgewater Marketplace shopping center, near Target.
Revive Chiropractic offers complimentary consultations. We are also excited to offer a New Patient Special: Postural & Neurological Assessment + Full Set of Digital X-rays for $100 (instead of the typical $250).
CONTACT US

About Revive Chiropractic | (303) 993-3414